The service dog training community has now become an important and fast-growing part of the dog training market, due to an increase in the public interest and an expanded need for dogs trained to meet specific assistance requirements of clients.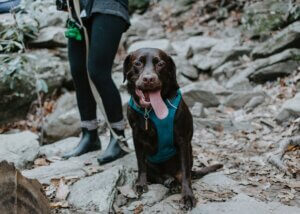 U.S. dog training professionals, in an ongoing effort to keep up with the latest methods and techniques, are currently looking at options to further research and acquire business capital.
Wise Business Plans Offering free dog training business plan to entrepreneurs, a long-time leader in the global business planning industry, supports dog training entrepreneurs with in-depth market analysis and consumer trends data to assist dog trainers in remaining solvent and meeting future profit margins.
How much does it Cost to Start a Dog Training Business?
The average cost to start a dog daycare business can range from $10,000 to $40,000, the average expense of a commercial rent is $4,500 each month however can run as low as $3,000 and as high as $7,500 each month. Lease expenses vary according to the size of the area covered, the features of the facility, and so forth.
Is Dog Training Profitable?
The simple answer is Yes. The profitability of dog daycare is on the rise as compared to other pet franchises as Dog training services are in high demand as pet owners keep on exhibiting a willingness to invest in the well-being of their animals.
Having a Well Trained Dog is a Good Choice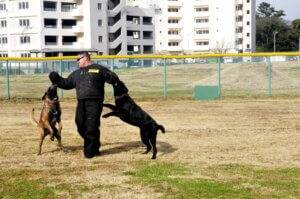 "A 
well-trained dog
 is a pleasure and an untrained dog can be a disaster waiting to happen."An untrained dog can be a liability and can make a real difference in how an owner is able to live his or her day-to-day life, but a well-trained dog can add pleasure and companionship to the art of service.
How to Start a Dog Training Business
If you want to start a
dog training business
, the foremost step is to prepare a dog training business plan. A comprehensive and detailed dog training plan is necessary for any startup as it provides a roadmap for you to follow. In case you don't know much about it, don't worry we are providing a
dog training business plan sample
for startups.
"Obedience and safety are important foundations of dog obedience training school and knowing that your pet or working dog has been effectively trained in these areas will make your dog a better citizen and a more reliable companion," said Joseph Ferriolo, Director of Wise Business Plans.
"At Wise, we believe in effective training and have a team of professionals that constantly researches, trains, and works to efficiently complete free dog training business plan professionals that will meet individual client needs in a timely and courteous manner."
The Wise Business Planning team of experts utilizes careful market research on many levels, and an understanding of both the client base and potential sources of continuing cash flow, to formulate an individual outline for achieving success. Download sample business plans pdf