OSHA requirements for small business owners; Every year, small businesses are fined tens of thousands of dollars for health and safety infractions that many of them were not aware of. Many employers and entrepreneurs don't understand what workplace health and safety actually encompasses. Below are the top five health and safety OSHA requirements for small business owners. These are requirements that every business owner should know and incorporate, regardless of their size or industry.
OSHA requirements for small business owners;
1. OSHA Recordkeeping and Posting
Each year, between February 1 and April 30, OSHA requires certain employers to post OSHA Form 300A. This form contains a summary of the total number of job-related injuries (anything beyond first aid) and illnesses that occurred the previous year. Throughout the year, employers have to track all illnesses and injuries on the OSHA 300 form. Recordkeeping is also a great tool to identify problem departments or problem areas.
2. Accident Investigation and Reporting
OSHA also requires employers to investigate any injury beyond first aid. Investigations are vital to find the root cause of why the injury or illness occurred. Discovering the cause will assist in finding ways to prevent the injury or illness from occurring again in the future. Here is where many new business owners falter.
3. Hazard Communication
Hazard communication (HAZCOM) violations are the number one reason OSHA cites employers. HAZCOM is necessary to make employees aware of any hazardous chemicals or materials employees may be exposed to while at work. Employers must provide up to date information through classes and constant monitoring plus maintain Safety Data Sheets (SDS), previously known as Material Safety Data Sheets or MSDS, for all potentially hazardous materials in the workplace.
4. Emergency Action Plan
All companies are required to develop an emergency action plan and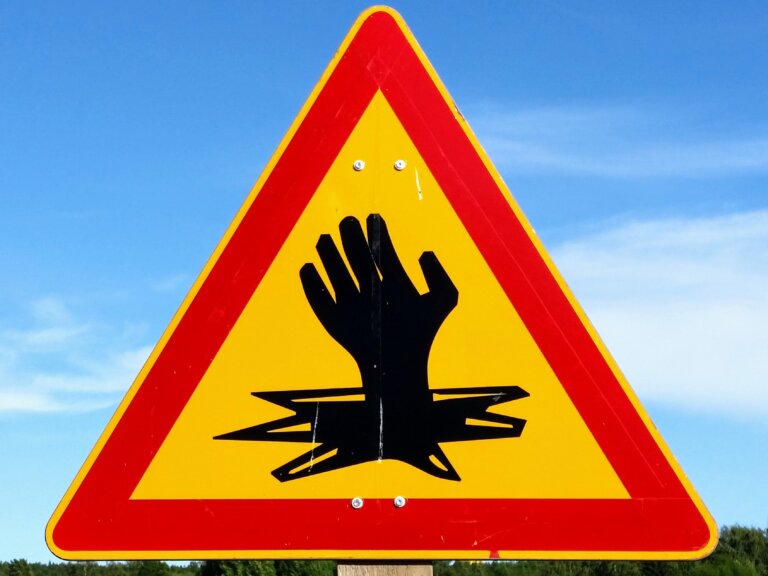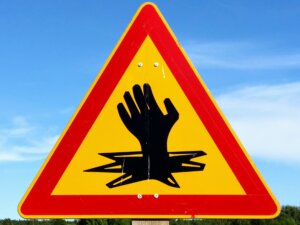 with 11 or more employees must have this plan in writing. The action plan should include a variety of potential emergencies such as cases of workplace violence, earthquakes, tornados, hurricanes, etc. These plans and maps must be displayed at critical points throughout the building.
5. Personal Protective Equipment (PPE)
Employers are required to assess whether PPE must be provided for their employees to perform their jobs safely. OSHA has an order of preference in ways to protect employees. Ideally, using engineering controls would be the best way to protect employees. An example of an engineering control would be to add a blade guard on a saw machine. If an engineering control is not feasible, the next step would be work practice control, job rotation, or substituting non-hazardous chemicals for hazardous ones are good examples. Finally, if an engineering or work practice control cannot completely protect the employee, PPE must be implemented.
There are five different types of PPE:
Face and eye protection (safety glasses, face shields)
Foot protection (steel-tipped boots)
Hand protection (latex gloves)
Head protection (hard hats)
Hearing protection (earplugs)
If you have already started your business or are thinking of starting one, make sure you visit the Occupational Health & Safety Administration's website at osha.gov/ to find the answers to your particular questions and concerns.