With more than 600,000 restaurants in the U.S. and additional eateries constantly being added, Culinary professionals schools are struggling to keep up, working to accommodate a public that enjoys having meals prepared on demand. Wise Business Plans offers quality, one-of-a-kind professional culinary school business plan, including personal and professional financial planning to culinary training facilities, helping these entrepreneurs secure greater profits and future earnings.
How to start a culinary school: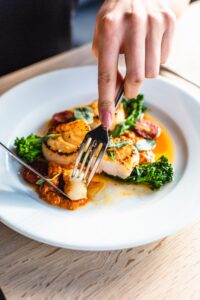 "The sophisticated tastes of today's diners require restaurants to hire ever more creative and knowledgeable professionals, "said Joseph Ferriolo, Director of Wise Business Plans." At Wise, we are here to help the culinary institutes that train these professional chefs, reach their earnings goals and obtain a secure business future by guiding them through the culinary school business plan process one step at a time." added Ferriolo.
All Wise business plans are prepared individually, one at a time, after careful consultation with the client, and each is crafted by MBA qualified business writers and designed by experts to meet start-up needs, funding for expansion or other business requirements specified by the client. Each affordably priced culinary school business plan includes an option for a free revision, should details change during preparation.
"It takes hard work and confidence to become an innovative chef, much less teach this sophisticated, technical art to others. Culinary school owners and their graduates can have that same level of confidence when they put their trust in Wise Business Plans," added Ferriolo.
Wise Business Plans (www.wisebusinessplans.com), staffed with professional MBA writers, researchers, and financial experts, is a trusted partner for businesses across a broad spectrum of products and services. Our mission is to empower our clients to make the best possible business decisions, boost company performance and facilitate their funding success by laying the groundwork for strong businesses that excite, inspire and retain talented and exceptional employees.