Christmas Tree Farm Business Plans:
 The 2020
Christmas holiday
is shaping up to be a profitable one for growers and sellers of the specialty trees, with industry insiders reporting a strong effort to interest shoppers in real trees. Wise Business Plans, a worldwide leader in business planning and services, is assisting Christmas tree farmers in reaching out to consumers, by providing the
professional market analysis
and
goal mapping
strategies that affect funding options and future growth potential.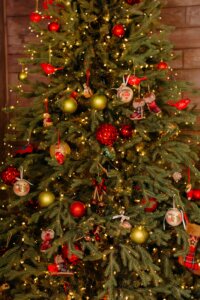 "Going to the Christmas tree farm or lot and picking out that perfect tree to carry home and decorate is a childhood memory for so many people, one that stays with families through generations," said Joseph Ferriolo, Director of Wise Business Plans.
Wise Plans are created and designed one at a time, for each client, to showcase and highlight the positive aspects and business details that will present a
winning plan
to raise capital and lead to a more prosperous business future. Each plan includes personal and professional financial planning, and all are offered at an affordable price.
 "There is much planning and work that goes on behind the scenes before the trees are ready to purchase. At Wise, we understand the importance of planning in the running of any business, but especially in the growing and managing of living trees. Having the correct business plan can guide growers to keep on course, stay profitable and expand their operations. We have seen the difference it makes in the future of businesses, large and small," said Ferriolo.
Wise Business Plans, staffed with professional MBA writers, researchers, and financial experts, is a trusted partner for businesses across a broad spectrum of products and services. Our mission is to empower our clients to make the best possible business decisions, boost company performance and facilitate their funding success by laying the groundwork for strong businesses that excite, inspire and retain talented and exceptional employees.