Want To Start A Child Care Center:
Access to quality child care is one of the main concerns of working parents, and in 2016, with more parents employed outside the home than ever before, child care providers are looking for ways to gain a larger market share and beat the competition. Wise Business Plans, a leader in the global business planning industry, is offering child care center owners the business planning expertise and regional trends information that can garner increased earnings and funding for expansion options.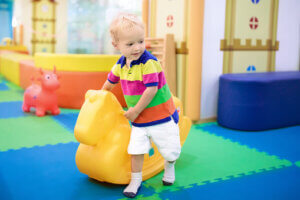 "Nothing is more important than our children, and knowing that youngsters are in a safe, healthy environment while parents have to be away from them can make a difference in the quality of life for the parent, as well as the child," said Joseph Ferriolo, Director of Wise Business Plans. "At Wise, we understand the quality of life issues, and our work revolves around improving the business lives of our clients by assisting them in mapping our quality, long-term business success.
Plans Available To Start A Child Care Center:
Wise Business Plans specializes in creating professionally written business plans for small business owners, with each one custom written by accomplished MBA writers, researchers, and financial modelers, and graphically designed by experts. The Wise Business Planning team of experts utilizes careful market research on many levels to formulate an individual outline for achieving success.
"Caring for others is a noble profession, and we applaud those who can meet the unique needs of children and build a thriving business while providing an important service to their community. We are honored to assist our child care center clients in their quest for success," said Ferriolo.
W
ise Business Plans
staffed with professional MBA writers, researchers, and financial experts, is a trusted partner for businesses across a broad spectrum of products and services. Our mission is to empower our clients to make the best possible business decisions, boost company performance and facilitate their funding success by laying the groundwork for strong businesses that excite, inspire and retain talented and exceptional employees.