Wise Business Plans™ provides state-of-the-art custom business plans to entrepreneurs and businesses.
Wise Business' Custom Written Plans are The Wise Choice for Your Georgia Business
Georgia's charm spans further than the friendly population and southern manners. This state also charms its small businesses by nurturing their growth with a friendly business climate and sweet resources. One of these resources is the business development centers that help small businesses navigate state licensing and tax requirements. 
A state business center is a great tool, but one of the greatest tools a small business can utilize is a custom-written business plan. Your plan, coupled with Georgia's economy and state development center, is a recipe for triumph! A tailored business plan can guide you through the ins and outs of Georgia's market and help you secure funding. It can also help you prepare for the future of your business and how to reach your goals.
Hire a Business Plan Writer to get you through Starting your Georgia Business
Small Georgia businesses can rely on Wise to care for their business and their goals. Custom researching and writing a plan specifically for your business. Every aspect of your plan is tailored to your business goals and needs.
Professionally sourced and curated market research is a toolbox of information for any business owner in Georgia. Your market research report from Wise will offer insight into the needs and motivations of the people you want to connect with and sell.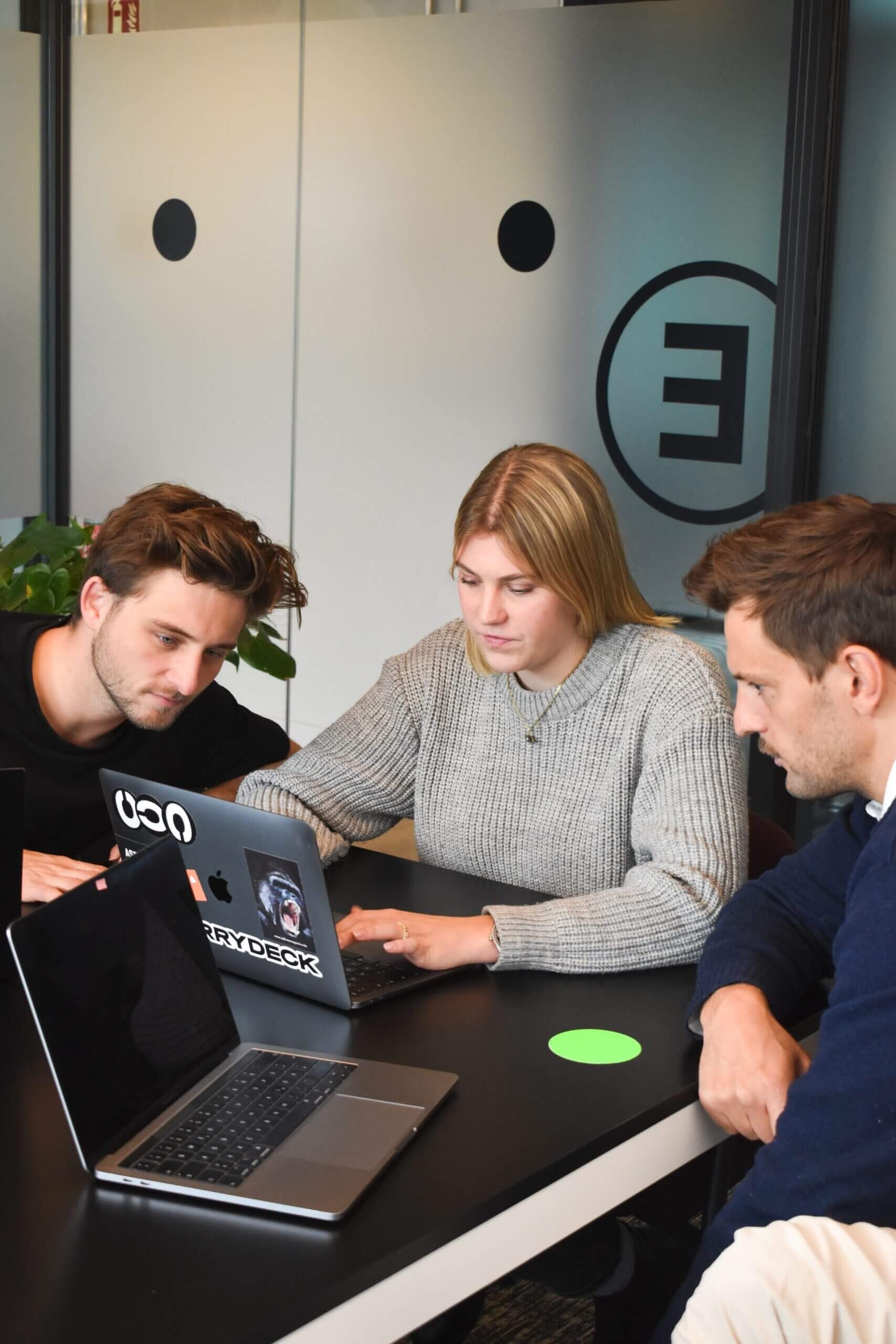 Affordable Business Plan Writing Services in Georgia
We subscribe to commercial software programs and pay hefty licensing fees to give your business a competitive edge in any economy. This in-depth, targeted research for your business will help you navigate and procure the resources you need to succeed in Georgia.
Specific details can range by sector; however, most data contain the competitive landscape, industry growth, barriers to entry, risks, and an industry overview. We can offer this extensive research at an affordable price to our clients in Georgia so you can put more money back into your business.
Every Wise Business Research and Analysis Report is backed by the experience, integrity, and business acumen of our highly educated staff of business plan writers and market research analysts.
Custom Business Plans Writing Services
When Wise custom writes and designs your plan, we have your success in mind. From local commerce to nationwide growth, we want to help your business reach the highest level of success that you want.
Wise offers a variety of plan types to customize and fine-tune your plan to your needs truly. In addition, wise thoroughly researches each aspect of your plan to guide you to success from the big picture down to the most delicate details.
Our Analysts have a Deep Understanding of Georgia's Business Market
From arts and film to tourism and farming, Georgia has a robust and diverse business market. Georgia is consistently voted into the top ten states to start a business. Our analysts can dig in and find which parts of Georgia's great business market will be most welcoming to your business and how to overcome more demanding areas. Wise researches the state as a whole as well as your specific region and local competitors. This in-depth market research is what makes your business plan powerful.
Business Plan Writing Service We Offer in Georgia
Being an Industry Leader is Earned, Not Given. Wise has over a decade of business plan writing experience, spanning over 400 industries, at work for you. From investor plans to Merge and Acquisition plans, Wise has you covered
Bank Compliant Business Plans Writers Georgia
Wise writes and designs a plan to specifically help you secure bank funding and get you through one of the most challenging parts of business ownership, funding. A Bank Compliant plan is one of the greatest tools in fueling and moving your business forward.
Hire Immigrant Investor Business Plan Writers in Georgia
L-1 Visa Business Plan – An Intracompany Transferee (L1) Visa allows your company to bring management talent from an affiliated foreign office to your U.S. facility or to bring in management to create a U.S. branchL2 Business Plans
EB-5 Business Plans – The EB-5 Visa Business Plan initiative, a federal program making it possible for foreign citizens to get a permanent residency green card, is making the American dream come true for entrepreneurs from around the world. But the EB5 path to citizenship carries with it particular regulations from United Georgia's Citizenship and Immigration Services (USCIS) that require careful planning to succeed.
Wise helps Georgia Business' with plans for Non Profits to Franchises
Non Profit Business Plan – Nonprofits face unique challenges as they look to not just get funded but meet their objectives and serve those they are hoping to benefit. Building a strong nonprofit requires not only careful market research on many levels, including a deep understanding of both the client base and potential sources of continuing cash flow but a long-term outline for achieving success.
Strategic Business Plan – It's all in the details. A Strategic Business Plan dives even deeper than your regular plan. A tailored strategic plan can be the pillar that holds your business up when things get tough.
Franchise Business Plan Writers for Georgia – Becoming a franchisee is a little like getting into a good college: You have to prove that admitting you into the brand family will benefit the company and that you will be an asset only to its financial operations but its good reputation.
Our business plan writers can help you highlight all of the pros to your business and why a franchise would benefit by having you join. 
Why Choose Our Business Plan Writers
Extensive education and experience on

how to write a business plan for success

Professionally trained graphic design services to make your plan look great

Specified to Georgian business needs not only to suit you and your business but your region as well
In-Depth Understanding of Georgia's Industries, Markets & Opportunities
Georgia has a beautiful landscape that ranges from beaches to mountains. This unique landscape is home to over 10 million people and growing. Its modern culture mixed with old southern charm makes it a great choice for people worldwide.
Georgia also offers a steady economy. Tourism, Film, wine and so much more contribute heavily to Georgia's strong state economy. This makes it a fantastic place for businesses.
A strong economy means business funding is usually readily available. Many states, including Georgia, offer incentives and special policies for small businesses in particular. However, small businesses are a vital part of a healthy state.
While the funding is there, banks usually want to see a well-written business plan to get the financing. Wise creates custom plans that will be written and researched to get you exactly the type of funding you're seeking.
From bank plans to investor plans, Wise will research and write a professional plan customized for you. The cherry on top is also professionally designed to make it full of actual research and beautiful and enjoyable for the reader you are presenting.
A Few Industries We Have Written For
Want to know how a business plan looks like? Reach out to our sample business plan page.
FAQs
No, you don't need a general license, but you will need a tax certificate.

Georgia has a corporate business income tax rate of around 5.75%.

Yes, a well-researched business plan can help you identify competition, what they are doing right and wrong and how you can compete.