Transportation Services

 and Logistics Business

Transportation and logistics business is a vital part of the American infrastructure, keeping the country's economy moving as goods progress from supplier to customer. The transportation industry is made up of companies in providing a variety of transportation services over varying distances, and all are central to our economy.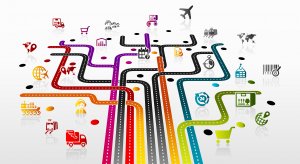 5 Steps To Starting A Transport And Logistics Business
General freight companies handle a wide variety of commodities, generally palletized and transported in a container or van trailer.
Local general freight trucking companies usually provide trucking within a metropolitan area which may cross state lines. Generally, the trips are same-day return.
Long-distance general freight-trucking operators handle various commodities, generally palletized and transported in a container or van trailer.
Establishments usually provide trucking between metropolitan areas that cross North American countries' borders. The industry includes establishments operating as truckload (TL) or less-than-truckload (

LTL

) carriers.
Find out some valuable transport

 and logistics business plan sample

 in pdf, You will definitely like it.
A Deep Understanding of the transport business is Vital.
Jumping into such an economically important trade stream, with literally millions of people relying on your ability to manage your time, takes a lot of planning and a deep understanding of the logistics involved in making your company work.
Transport and Logistics business plan
Trucking operators often find transport and logistics business plans can be vital to planning routes and suppliers and looking ahead to the future of the company in a changing economic environment. A Transport business startup plan is essential for creating a trucking company with a solid foundation and the ability to both compete and deliver.
Wise Business Plans provides both trucking business plan and transport business plan and freight companies of all sizes.
You can find out our FAQs section or call us to know more about the Transport business startup plan.
Ready to get rolling? Get started on your trucking business plan today!