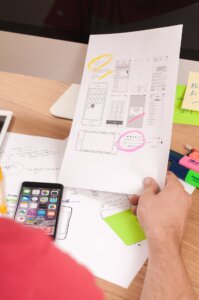 There are quite a few people in business now that believe the need for a professional business plan writer is limited because there are plenty of free business plan templates available on the Internet. While it is true that free business plan templates are plentiful, that doesn't necessarily mean they are right for your needs. Competition for investment capital is cutthroat and in order to stand apart from the pack one of the best moves you can make is hiring a professional business plan writer.
No one enters business to do things "halfway". The point of going into business is to win. Winning requires creativity and knowing when to outsource certain operations and functions to people that specialize in what holes you need filled. Yes, it will cost you money, but in the end it will return that investment plus dividends. If you choose to save a dollar today by using a freely available template to build your business plan, you are one of thousands that has gone that route. You are not separating yourself from the pack.
If however you engage a professional business plan writer to handle that aspect of operations for you, you have moved into an elite circle. A smaller portion of businesses than you would think actually use a professional business plan writer, but you would also find that those are businesses which continue to thrive rather than wither when things get difficult. They have the tools via their business plan to not only reap new investment dollars, but maintain a level of confidence among their investors that is enviable. They have a roadmap for success that is distinctly their own. They have a business plan that investors want to look at if for no other reason than its individuality. While it may be hard to believe a business plan writer can do all that, history tells us they can do that, and do it very well.