U.S.bbq restaurants have recently reported overall revenues approaching the 3 billion dollar mark. Wise Business Plans, a long-time leader in the global business planning industry, is providing bbq restaurant business plan and partnering with barbecue entrepreneurs, restaurant owners, and caterers to increase earnings and secure sustained profits through the use of effective business strategies and.
"Bbq is an ever-popular food choice with restaurant-goers and with a popular choice comes strong competition," said Joseph Ferriolo, Director of Wise Business Plans. "Success is such a crowded venue takes proper planning, not just in the early years of beginning a company, or near retirement, but throughout the life of the business."
Wise Business Plans specializes in creating professionally written business plans for small business owners, with each one custom written by accomplished MBA writers, researchers, and financial modelers, and graphically designed by experts. The Wise Business Planning team of experts utilizes careful market research on many levels, and an understanding of both the client base and potential sources of continuing cash flow, to formulate an individual outline for achieving success.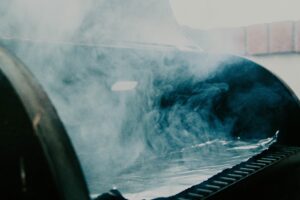 "People work so hard to get a good business going. Wise Business Plan works hard to see that our clients achieve success and prosperity," said Ferriolo.
Wise Business Plans (www.wisebusinessplans.com), staffed with professional MBA writers, researchers, and financial experts, is a trusted partner for businesses across a broad spectrum of products and services. Our mission is to empower our clients to make the best possible business decisions, boost company performance and facilitate their funding success by laying the groundwork for strong businesses that excite, inspire and retain talented and exceptional employees.