There are thousands of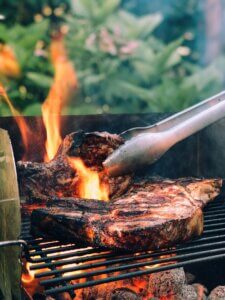 , and that number is rapidly increasing, with sales reaching around $3 billion in recent months. Wise Business Plans, a leader in the global business planning industry, has begun to partner with barbecue entrepreneurs and caterers to monitor current market trends and produce professional business plans.
"Americans are passionate about barbecue, whether they enjoy Texas-style brisket, Memphis-style ribs or Carolina whole hog," said Joseph Ferriolo, Director at Wise Business Plans. "We are passionate at Wise about protecting our clients' future earnings potential with top-quality business plans and services, ensuring that their personal and professional financial planning needs are met."
Wise Business Plans specializes in custom-crafted, individualized business plans written by accomplished MBA writers and graphic designers, at an affordable price. Clients don't have to worry about the complexities of becoming an expert business plan writer, as the Wise Business Plans team of experts takes an entrepreneur's ideas and goals and puts them into a format that banking institutions and investors require and appreciate.
"Barbecue is satisfying, a sort of uniquely American comfort food that seems to bring people together.  At Wise, we are dedicated to satisfying all our barbecue business-owning clients' needs," Ferriolo said.
Wise Business Plans (wisebusinessplans.com), staffed with professional MBA writers, researchers and financial experts, is a trusted partner for businesses across a broad spectrum of products and services. Our mission is to empower our clients to make the best possible business decisions, boost company performance and facilitate their funding success by laying the groundwork for strong businesses that excite, inspire and retain talented and exceptional employees.