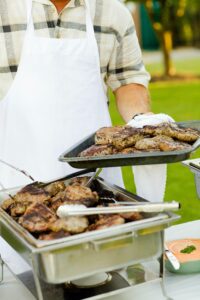 U.S. barbecue restaurants have recently reported overall revenues approaching the $3 Billion mark. Wise Business Plans, a long-time leader in the global business planning industry, is now partnering with BBQ hotels business growth, restaurant owners and caterers to increase earnings and secure sustained profits with effective business strategies and quality barbecues restaurant business plans.
Starting a bbq restaurant business:
"Few foods maintain the long-lasting popularity and customer loyalty that barbecue elicits from its fans," said Joseph Ferriolo, Director of Wise Business Plans. "At Wise, we enjoy a barbecue and we understand that any food venue is going to have strong competition. Success takes proper planning, not just in the early years of beginning a company, or near retirement, but throughout the life of a business."
Wise Business Plans specializes in custom-crafted, individualized small restaurant business plans written by accomplished MBA writers and graphic designers, at an affordable price. Clients do not have to worry about the complexities of becoming an expert business plan writer, as the Wise Business Plans team of experts take an entrepreneur's ideas and goals and put them into a tangible format that banking institutions and investors require. Download food business plan sample pdf
"People work so hard to get a good business going. Wise Business Plan is here to see that our client's businesses grow and prosper in the manner that they envision," said Ferriolo.
Wise Business Plans, staffed with professional MBA writers, researchers, and financial experts, is a trusted partner for businesses across a broad spectrum of products and services. Our mission is to empower our clients to make the best possible business decisions, boost company performance and facilitate their funding success by laying the groundwork for strong businesses that excite, inspire and retain talented and exceptional employees.