Banquets, reunions, awards ceremonies, and wedding receptions require space and amenities often only offered by facilities dedicated to managing such events, and autumn 2016 is looking to be a profitable season for function hall businesses. Wise Business Plans, a leader in the business planning industry, is partnering with owners and managers of banquet hall and event facilities to gain the marketing edge and garner increased bookings and revenue through the use of effective business planning strategies.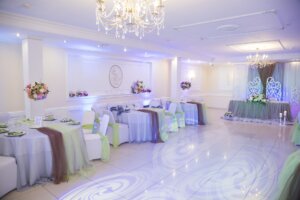 "Hosting a large gathering can be daunting when it involves decorations, supplies, and clean up, as well as other necessary aspects, such as invitations, seating arrangements, and entertaining your guests," said Joseph Ferriolo, Director of Wise. "Hiring the right event hall with a knowledgeable management staff can be a huge relief and will allow the event to progress smoothly. For the busy entrepreneurs who own these halls, having a professionally prepared business plan, crafted with their ideas and goals in mind can lead to greater prosperity and ease of management."
Each banquet hall business plan or event center business plan is original, crafted after consultation with the client, and carefully written by MBA-educated writers and designed by graphics experts. Every event center business plan includes personal and professional financial planning and all plans have the option for a free revision, to assure that the finished product is correct and effectively meets the specific goals and requirements of that client.
"Owners and entrepreneurs of event halls are in the business of helping others celebrate the joyful milestones in their lives. At Wise, we celebrate the successful business milestones and achievements of our clients and work to secure them a productive future," said Ferriolo.
Wise Business Plans, staffed with professional MBA writers, researchers, and financial experts, is a trusted partner for businesses across a broad spectrum of products and services. Our mission is to empower our clients to make the best possible business decisions, boost company performance and facilitate their funding success by laying the groundwork for strong businesses that excite, inspire and retain talented and exceptional employees.