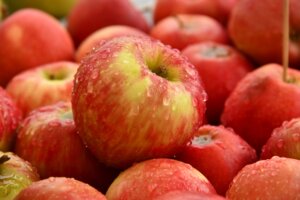 The U.S. apple harvest is well underway, with several states reporting near-record numbers of fruit harvested. Apple growers and distributors are currently turning to long-time business planning leader, Wise Business Plans, in a bid to enhance industry growth and acquire quality expansion options through careful management of marketing techniques and effective agriculture fruit farm business plan.
"Apple growers and most other growers of perishable fruits have to be constantly on their toes due to changing weather conditions and market fluctuations," said Joseph Ferriolo, Director of Wise Business Plans. "Having the right agriculture fruit farm business plan can go a long way in smoothing out the bumps and keeping profits steady in a very volatile industry.
Wise Business Plans specializes in custom-tailored plans that encompass each client's unique requirements. All plans are created by professional business plan writers who consult with the client and provide valuable knowledge on how best to present ideas and meet the needs of clients just starting out, applying for a business loan, seeking startup funding from investors, or leasing a new location.
In addition, every Wise business plan includes a market analysis summary that will help business owners and investors, alike, understand the demographics of the community the client is serving.
"We are here to assist our clients in achieving a quality business life. Proper business planning is the way to boost business performance and increase your chances for lasting success," said Ferriolo.
Wise Business Plans (www.wisebusinessplans.com), staffed with professional MBA writers, researchers, and financial experts, is a trusted partner for businesses across a broad spectrum of products and services. Our mission is to empower our clients to make the best possible business decisions, boost company performance and facilitate their funding success by laying the groundwork for strong businesses that excite, inspire and retain talented and exceptional employees.