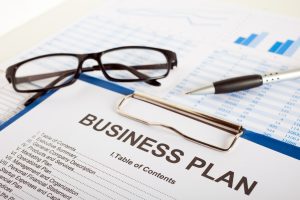 Starting a new business is an exciting time but can turn stressful if careful planning isn't involved. To help you smoothly start a new business here are 4 tips for starting a business. There is nothing you can do to avoid some ups and downs or even unexpected surprises during the startup phase, but there are ways to keep stress to the minimum.
4 Tips For Starting A Business
1. Have a business plan
Having a business plan is like having a map in your hand. It will help you along the way and even help predict obstacles that could arise. This not only helps you be better prepared for future events, but it also helps you know which preliminary steps you need to take for success. A great business plan can help you get funding at the start of your business so you can grow toward a bright future.
2. Plan out your time now
Don't wait until you're in the middle of everything, go ahead and decide now how much time you can devote to your new business now. Later on, as your business grows and revenue increases, you can reassess.
3. Have a Plan B
If things don't go exactly as planned or something comes up to prevent you from running the business, you need to know whom you can rely on. Having a backup plan for issues that could arise is a good idea.
4. If you don't get investments or funding, how much of your own money can you put into starting a new business? You don't want to go completely broke starting this business. Having a backup shoestring budget will help you decide what the necessities are and the minimum amount of funds you need to get started.